How to Fill Stand Up Pouches By Hand
Pouch packing is a popular packaging method for multiple reasons. As well as being highly versatile, pouches are also very strong, lightweight and lend themselves well to displaying your artwork and brand. In this blog we're explaining how to fill stand up pouches and why you should consider this packaging solution for your products.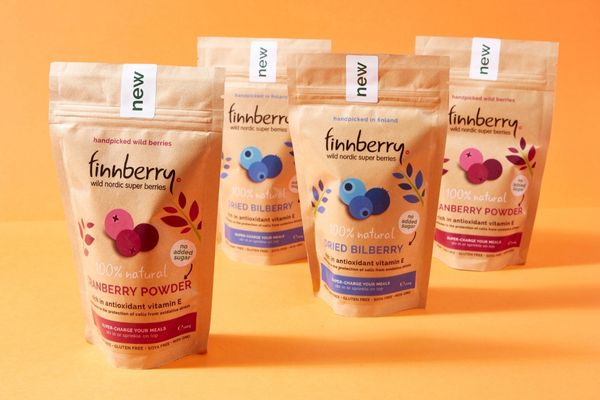 There are many advantages that come with choosing pouches for your products, such as:
Wide-ranging applications
Accurate filling
Printable surface
Lightweight materials
Robust construction
Airtight seal
Reduced carbon footprint
Eye-catching design
Resealable function
Eco-friendly solution (take a look at our recyclable pouches)
To explore these features in greater detail, make sure to read our article on the benefits of using pouches for your packaging.
Pouch packing machines
As well as the pouches themselves being a great choice, the machinery involved adds to their appeal. WePack uses only the very best equipment and systems for packing your products, and we're particularly proud of our pouch packing setup. The procedure for filling pouches focuses on precision, hygiene, speed, consistency and quality of product, as you can rest assured that every unit will pass all of our stringent quality control tests.
As a brief overview of how a pouch packing machine works, the stages include loading, gripping, printing and branding, opening, filling, and then the final sealing. If you're interested in finding out more about how it all works, read our article on the benefits of using a pouch packing machine.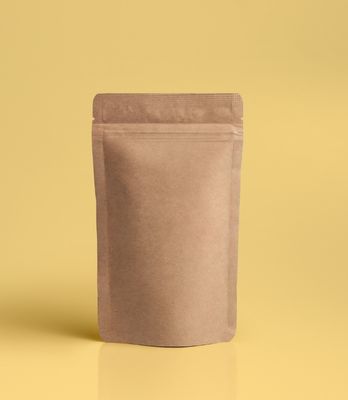 Filling stand up pouches by hand at home
As mentioned above, we offer a resealable pouch option that's very popular with the buying public. Even when the product has been consumed, the pouch can still be used for storing other products, which can add months or even years to its lifecycle.
Many people reuse our pouches by cleaning out the empty packaging and then using a container such as a jug, bowl or glass to pour another product into it. For instance, a pouch that originally contained nuts could be used for storing flour, raisins, chocolate chips, or even a single portion of cereal that can be taken to work. That's the beauty of resealable pouches, as they're built to last for a very long time and can be reused by the consumer as much as desired.

WePack's pouch filling service
Our pouch filling service is chosen for a wide range of products, including dry powders, capsules and tablets, herbs and spices, edible liquids, glitter, cooking and baking ingredients, and a variety of snack foods such as nuts and sweets. Your products are packed into pouches that are either hangable or standalone, which gives you strong options when it comes to displaying them in shops and supermarkets.
​Other types of pouches
We're dedicated to providing our clients with innovative packing solutions, so as well as our regular pouches that are available with either a straight flush seal for ultimate protection or a resealable opening for the consumer's convenience, we also offer spout pouches. These are designed specifically for liquid and semiliquid products, such as soup, sauce, syrup, puree, alcohol, sports drinks, probiotics and children's fruit juices.

Get in touch about pouch packing
If you're interested in our pouch packing service, we're here to answer your questions and help you to customise our offering to your exact requirements. To find out more, get in touch on 0115 852 9000 or fill in our contact form.