Flow Wrap Packaging (Horizontal Bagging)
What is flow wrapping?
Flow wrapping is a high-speed and cost-effective packing method that wraps solid products into air-tight film bags.
Products are pushed through a conveyor belt, where they are wrapped in plastic film and sealed at both ends, with a seam across the back of the bag. This automated process lends itself to speed and efficiency, packing up to 70 bags per minute.
Flow wrapping is also known as horizontal bagging, pillow-pouch wrapping, fin-seal wrapping and crimp-seal wrapping.
Most contract packing companies utilise pre-made bags for this process. WePack uses custom-made bags to protect your product and ensure an air-tight seal. This not only looks great for branded products but also gives you more control over the size and look of your packaging.
With state-of-the-art machinery, WePack can accommodate all project requirements, from small-scale to high-volume productions. Our flow wrapping services offer fast and secure packaging that will have your items prepped and ready for delivery.
Invest in quality flow wrapping services, and request a quote from WePack today. You won't be disappointed!
What products are suited to flow wrapping?
Flow wrapping or flow packaging is suited to solid items of the same size and shape, due to the automated process on the conveyor belt.
Robust plastic bags keep products fresh, making horizontal bagging ideal for food products, including chocolate bars, biscuits, snack bars and cakes.
Flow wrapping is also suited to any high-volume packing project, including promotional item runs and samples.
Other products suited to flow wrapping include:
Leaflets
Scratch cards
Tissues
Toys and accessories
Products that need to be bundled together
Why choose WePack?
WePack has a proven track record in delivering high-volume flow wrap packaging services. We're fully food, alcohol and quality accredited, so you can trust us to deliver all your packing projects.
Plus, we have over 30 years' experience in contract packing and we'll work with you to find the simplest, quickest and most cost-effective solution for your products.
Complete our online form, and one of our consultants we'll be in touch with you to discuss your requirements.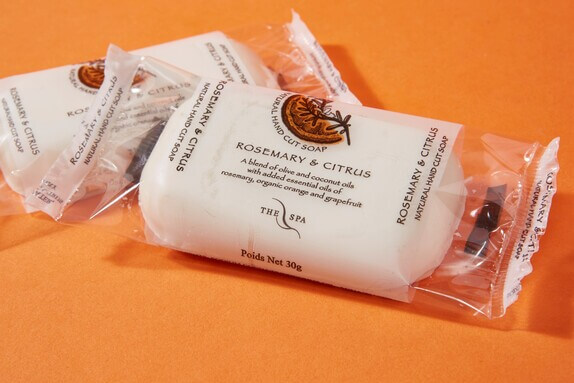 Benefits of flow wrapping
Flow wrapping is a time and cost-effective packing method. At WePack, we're able to pack up to 70 bags per minute and typically handle projects of between 2,500 to 500,000 bags or more – making us the ideal partner for your high-volume packing projects.
Horizontal bagging also keeps contents protected, thanks to robust plastic film and an air-tight finish, which locks products in place and restricts movement. Combining flow wrapping with gas flushing processes also removes oxygen from the bag as it's packed, keeping food items fresh until they reach the consumer.
Plus, flow wrapping services are designed to fit perfectly around your products, with space-saving tails on either side, minimising material waste.
Additional benefits of flow wrapping include:
Cost-effective for creating promotional items or samples
Air-tight for neat and space-saving packages
Ideal for products that require clear brand visibility
Bags typically weigh less than alternative packing methods
Size and finish options
Flow wrapping bags can be rectangular or square, depending on your needs, and come in a range of sizes. Our bags can be produced from 15mm to 150mm wide and from 25mm to 160mm in length.
Bags are created from a robust plastic film and can either be ordered in plain colours – including opaque for full visibility over products – or fully printed brand designs, so they're ready to hit the shelves straight from our facility.
How much does flow wrapping cost?
Flow wrapping services are low-cost compared with alternative packing methods.
Our minimum order fee is £1,450 + VAT and additional packing costs will be added to this depending on order quantity, product size and printing.
Visit our costs page to learn more about how our prices are calculated.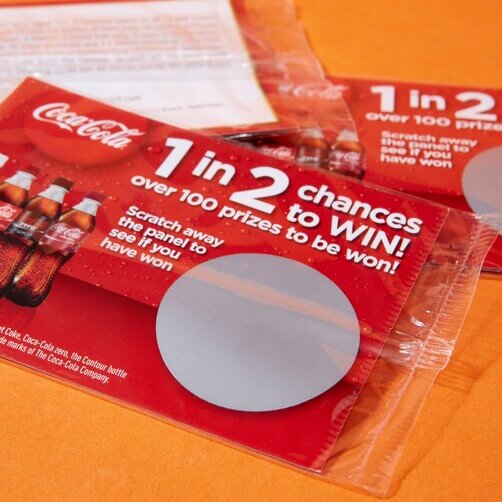 Learn more about flow wrapping
For more information on flow wrapping – including how it works and its benefits – check out our dedicated guide.
How Does Flow Wrapping Work?
A flow wrapper machine is used to carry out the entire flow-wrapping process by performing the numerous procedures required to produce a flow-wrapped product.
We simply place the products on a conveyor belt and transport them to the forming zone. We then package the product with either automatically or manually fed sealing film and line up the sealing film edges. The aligned edges are sealed by applying a degree of heat or pressure.
After this, a cutter is used to create openings between two consecutive sealed products so that they are separated. Finally, we then offload the finished flow-wrapped package from the flow wrapper machine to the storage area.
​Check out some of our other services
FAQs
How Long Does a Flow Wrapping Process Take?
Working speeds for lower-end flow wrapping machines are typically between 50 and 150 packages per minute, while high-end, high-speed flow wrapping machines typically have speeds of 300 to 1500 packages per minute.
Flow Wrapping vs Overwrapping
The advantages of flow wrapping are enhanced productivity, improved hygiene, and accurate outputs. On the other hand, overwrapping offers odour locking, tamper-proofing, versatility and design possibilities.