Eco-friendly Contract Packing
An eco-friendly co-packer
WePack is committed to making environmentally friendly packing choices wherever possible, including in our materials and packing methods.
Our eco-friendly commitment includes minimising material waste by using the most efficient packing methods, as well as introducing recyclable materials into our packing and filling offerings to help our partners reduce their carbon footprint.
Minimising waste
At WePack, we are dedicated to minimising material waste in our packing methods.
When using our vertical bag filling machines and sachet machines, each new pack begins where the previous one finishes, so no material goes to waste.
Plus, our flow wrapping and shrink wrapping machines are designed to fit perfectly around your products, so we never use more material than necessary, without compromising on quality or protection.
When it comes to the small amount of waste created at our facility, we separate and recycle all waste card, polythene and mixed recyclables, meaning we produce minimal general waste.
Biodegradable packaging
WePack is always looking for innovative ways to reduce our carbon footprint in our packing offering.
Our 'Return to Dust' pouches are 100% recyclable, helping our partners improve their eco-friendly credentials.
These plastic-free, biodegradable packing pouches offer robust protection for dry and moist food products, keeping them fresh until they reach the consumer. And they're kerbside recyclable, making them the ideal product among today's eco-conscious consumers.
Products suited to our 100% paper pouches include:
Salt and spices
Flour
Seeds
Snack foods like jerky
Cereal and granola
We are also widening our range of eco-friendly packing films. Our shrink wrapping service uses LDPE film, which is completely recyclable.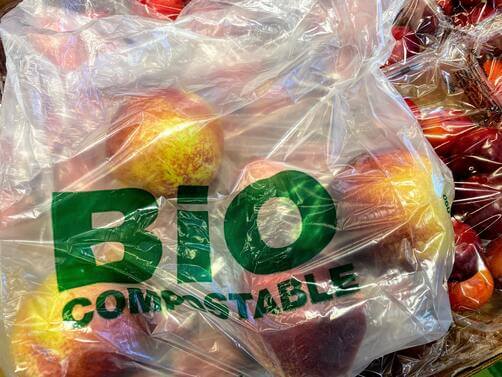 Order fulfilment service
WePack offers a complete order fulfilment service – importing, packing, storing and importing your goods all from our facility.
Trusting us to take care of the entire process saves on the additional transport needed when managing multiple suppliers at each stage of order fulfilment – helping you reduce your carbon footprint when dealing with high-volume orders.
When it comes to our staff transport, we operate low emission vans and company directors all run electric vehicles.
Environmentally friendly facilities
As part of our eco efforts, we run our co-packing facilities completely off solar power throughout the day – making us 95% more efficient when it comes to our energy consumption. And we're on track to have free electricity by 2024.
We've also fitted our facilities with 100% LED lighting with built-in smart sensors – saving significantly on energy consumption.
We also exclusively buy used and recycled pallets and corrugated cartons to use as storage boxes.
Why choose WePack?
At WePack, we are always willing to listen to new eco-friendly ideas. If you're looking to pack products in one of our bio-degradable pouches, feel free to send us a sample and we'll be happy to test it before committing to a high-volume project.
Plus, we offer a complete range of co-packing services, so we're a one-stop shop for all your packing projects.
Contact us for more information on how we can work together to solve your packing problems.