Pouches Filling and Packing Services
What is pouch packing?
Pouch packing involves filling products in hangable or standalone bags. It's a versatile packing method, ideal for food products and powders and even lends itself to liquids thanks to a protective laminate layer.
Pre-formed pouches are filled using auger filling machines – or liquid filling machines – and built-in weighing and counting technology makes sure all doses are accurate. And they're as convenient for customers as manufacturers.
Choose from resealable pouches – ideal for sharing and keeping food fresh – or a straight flush seal, heat-sealed for added protection.
Plus, pouches are compact and lightweight, saving on space and transport costs.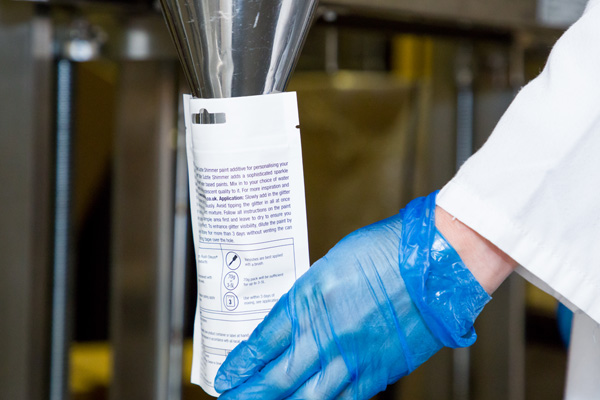 What products are suited to pouch packing?
Pack a variety of products in custom pouches with a complete co-packing service from WePack. Pouches are ideal for a range of solid and liquid products, including food and powders.
Air-tight and resealable pouches keep products fresh – including foods and edible liquids. And the robust plastic material prevents odours from leaking through the packaging, to preserve fragrances.
Other products suited to pouch packing include:
Snack foods like nuts
Dry powders
Capsules and tablets
Herbs and spices
Glitter
Cooking and baking ingredients
Pouch Types
With pouch packing, there are a number of different pouch types that you can choose from according to your product type and other factors like application. In particular, some examples of the variety of pouch types available include:
Flat/standup - self-standing and holds more product; easy to make
Twin pouch - centre perforation allows two same/different products to be filled on each side; compatible wih flat/standup pouch style
Gusset (single layer top) - typically square with a flat bottom and partial side gussets/fold over side gussets; self-standing and suitable for flat/standup pouch style
Gusset (double layer top) - similar to above, but has full side gusset for maximum capacity instead of partial side gussets; filling equipment meant for side gusset puches required
Centre spout (flat/standup) - flat/standup pouch with centre spout; ideal for sauces, oils, care products, etc.
Centre spout (gusset) - side gusset pouch with centre spout; ideal for gelatin, beverages, purees, etc.; shelf placement made easy when filled
Corner spout - flat/standup or single layer side gusset pouch; 'easy pour' format; product filled from top of pouch
Twisted tie - twist or crimp tie is added after pouch is filled and sealed; resealable
Tray - sealed film top of a cup/tray filler
Variations - various shapes; better design features and convenience
Why choose WePack?
WePack has a proven track record in delivering pouch filling projects. Our expert packers fill pouches, print products with custom branding and store your stock until it's ready to hit the shelves. And we are fully food, alcohol and quality accredited, so you can trust us with any project.
Plus, we have over 30 years' experience in contract packing and we'll work with you to find the simplest, quickest and most cost-effective solution for your products.
Contact us for more information on how we can work together to solve your packing problems.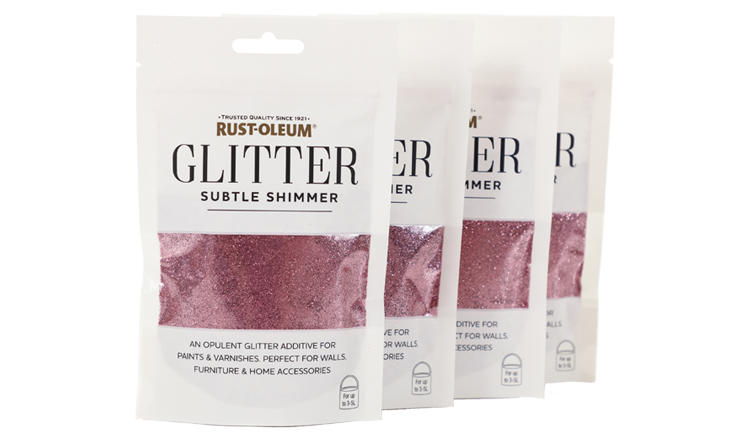 Benefits of pouch packing
Pouches are a cost-effective and eco-friendly method for preserving products. Pouch bags are lightweight and come flat-packed, saving on space and costs when transporting.
Plus, pouches use up to 30% less material than alternative packing methods, making them an environmentally friendly option.
Compared with alternative packing methods, pouches are more compact and lighter than glass bottles or jars and can fit larger products than sachets.
Additional benefits of pouch packing include:
Free-standing on shelves for increased visibility
Popular with consumers due to resealable function
Flexible alternative to rigid bottles or cardboard boxes
Versatile branding options, including colours and printing
Size and finish options
Pouches are made to order in almost any size and print finish, including matte, glossy, textured finishes and customisable designs including windows.
Choose from stand-up pouches – known as 'doy packs' – or flat pouches that are ideal for hanging on shelves.
Our high-end finish pouches are customisable with branded printing, so your products are shop-ready straight from our facility.
Plus, at WePack, our pouches can be finished with a heat seal at the top of the pouch – to provide tamper-evident packaging that is ideal for food products – or a 'euro slot' for hanging on shop displays.
We also have access to a range of paper pouches that are 100% recyclable. These are suited to dry products and powders, including oats, seaweed and muesli.
How much does pouch packing cost?
Pouch packing is a cost-effective solution due to its lightweight and compact design. Costs will depend on product size, quantity and custom printing options.
Our minimum order fee is £1,450 + VAT and additional packing costs will be added to this depending on order quantity and product size.
Visit our costs page to learn more about how our prices are calculated.
Learn more about pouch filling
For more information on pouch packing – including its common uses and benefits – check out our dedicated pouch filling guide.
​Check out some of our other services
FAQs
What material is used for pouch packaging?
Pouch packaging is typically made of one or multiple layers of plastic film, aluminium foil or other materials depending on the type of product and requirements. The design of the pouch itself is entirely dependent on the features and functions you want the packaging to have, such as resealability and shelf life.
What is the process if I want custom printed pouches?
At WePack, we can provide custom printed pouches according to your needs and requirements. Please get in touch with us first to discuss your packaging requirements and design, and whether we would be able to fulfil your requirements. Once we have received your request, we will send a packaging prototype so that you're able to see what your finished product might look like. If approved, we will begin manufacturing your package.
How can I fill and seal spout pouches?
There are two options for filling and sealing spout pouches:
1. Fill the liquid through the pouch if it's sealed or
2. Fill the liquid through the pouch if the spout is sealed