Our Facilities
Co-packing facilities
WePack boasts a state-of-the-art co-packing and storage facility in the heart of the East Midlands.
Our complete order fulfilment centre is ideally placed for importing and distributing stock, plus we have ample storage space to hold your items until they're ready to hit the shop floor, minimising the time and hassle of managing multiple providers.
WePack's facility is also home to state-of-the-art packing equipment, so we can fulfil all your packing projects in-house.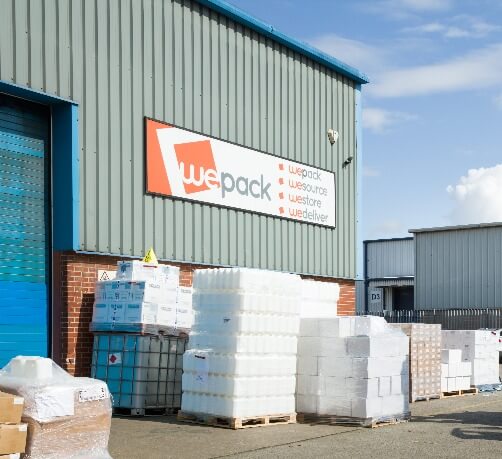 Packing machines
Our facilities include a range of innovative packing and filling machines that allow us to complete all your packing projects – including pouch filling, bag and sachet filling, liquid filling, shrink wrapping and hand assembly, plus all the finishing touches to your products like printing and labelling.
The machines in our packing facilities include:
Augers
Liquid filling machines
Multi-head weighers
Shrink wrapping machines
Flow wrapping machines (conveyor belts)
Plus, we manually handle any unique or complex packing tasks or re-packing projects
Storage facilities
As part of our order fulfilment service, we're able to safely store your stock at our packing facility until it's ready for the shop floor.
Our facility is kitted out with 8,000 square feet of mezzanine floors, making it the perfect location to hold your stock until it's ready for distribution.
Palletised storage
Our expert packers will wrap and store your stock in our facility so they're ready for distribution.
We provide sleeve wrapping services for effortless transportation and stacking of your items on pallets.
Similarly, our stretch wrapping service packs your items directly onto pallets using heavy-duty plastic film – keeping your stock secure and protected against dirt and moisture during transit.
Pallets can then be easily located and moved, ready for distribution straight from our facility.