Vertical Bagging Services (VFFS)
What is Vertical Form Fill Sealing (VFFS)?
Vertical Form Fill Sealing (VFFS) is a packing method that forms and packs bags at the same time, vertically – hence its name.
It's an automatic process that forms flat wound film into plastic bags, fills and seals them. As one bag is sealed, the bottom of the next one is created – so, products are created instantly. And products are weighed as part of the process, so all doses are accurate.
Vertical bagging machines offer different width sizes and directly print products with custom branding, so they're ready to go in seconds.
WePack's VFFS services are some of the best in the industry. We offer top-quality machines that easily handle a variety of products, from loose, dry goods to powders and granules. Our machines are accurate and efficient, meaning your product will be packed perfectly every time.
And because we use state-of-the-art technology, our machines can print custom branding directly onto your product packaging. So not only will your products be packed perfectly, but they'll also look great on the shelf.
If you're looking for a comprehensive, reliable VFFS solution, look no further than WePack. Contact us today to request a free quote.
What products are suited to VFFS packing?
VFFS packs loose, dry products effortlessly. It lends itself to packing and preserving food – using a process called gas flushing to keep products fresh until they reach the consumer.
Gas flushing is a food preservation method that involves displacing the oxygen in a package with inert gas, such as nitrogen, carbon dioxide, or a combination of the two. Its purpose is to prevent oxidation and maintain product quality.
Gas flushing is often used in conjunction with a foil laminate layer which adds extra protection by preventing flavours and scents from leaking out of the packaging, keeping them fresh and potent.
This process is essential for oxygen-sensitive products, such as coffee and tea. The foil laminate also protects against moisture, making it an ideal solution for products such as powdered items and cereals.
Liquids can also be packed using VFFS, for example, creams, lotions and even condiments like mayonnaise. Less delicate items can even be flat packed to save on space and transport costs.
Other items suited to VFFS packing include:
Powders
Rubs
Spices
Sweets
Seeds
5 or 10ml liquid samples
How Does VFFS Actually Work?
The VFFS process is quite simple. It can be broken down into the following steps:
1. Forming - the machine is first loaded with a roll of packaging film to form a tube and clipped at the bottom
2. Filling - the product is filled into the pack, falling down vertically through the forming tube and inside the open, semi-formed bag
3. Sealing - the top is sealed to close the pouch, forming the bottom of the next bag and the bottom seal is created by cutting in the middle from the next pouch
Additional Features
Any extra features are dependent on the make and model of the machine being used. Some common additional features are:
Weighers
Printing of logos, product information, barcodes
Why choose WePack?
WePack is an expert in VFFS packing. Our experienced team has delivered unique VFFS projects for 28 years.
Plus, we have over 30 years' experience in contract packing and we'll work with you to find the simplest, quickest and most cost-effective solution for your products.
We also deliver a complete range of co-packing services and excellent customer service – making us the one-stop shop for all your packing projects.
Contact us for more information on how we can work together to solve your packing problems.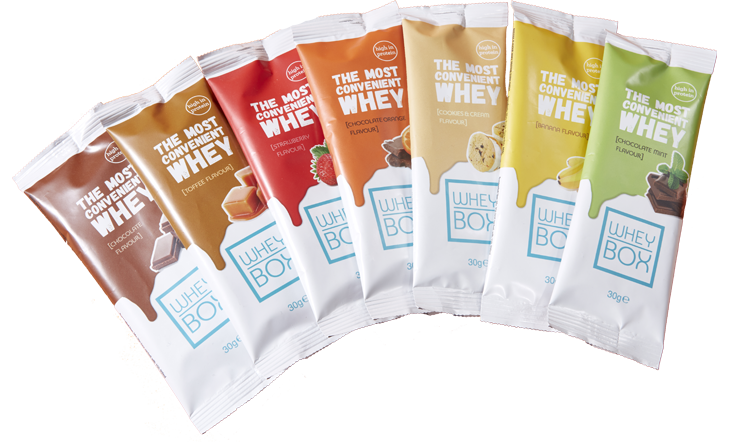 Benefits of VFFS
VFFS packing is typically time and cost-effective compared with alternative packing methods. And it's versatile – offering a range of sizes and colours to suit your products.
The additional benefits of VFFS include:
Cost-effective for large quantities of products
Facilitates effective volume and portion control
Lightweight, flat-packed bags save on transit costs
Built-in film printing – ready for the shelves
Impressive 30-40 bags per minute printing – quicker than alternative methods
Built-in gas flushing preserves products for longer shelf life
Size and finish options
WePack produces bags of a range of sizes in a rectangle or square shape. The maximum width is 140mm (although standard widths measure 38mm, 65mm, 100mm and 140mm) and the maximum length is 150mm.
Bags can be produced in white, silver or transparent film and can even be printed with full branding, so your products are ready for the shelves straight from our facility.
Additional sizes can be arranged, however, this will incur a fee to cover the specialist forming tools needed to produce custom bag shapes and sizes.
How much does VFFS cost?
VFFS is a budget-friendly packing method, designed for the quick and convenient packing of a range of dry products and liquids.
Our minimum order fee is £1,450 + VAT and additional packing costs will be added to this depending on order quantity and product size.
Visit our costs page to learn more about how our prices are calculated.
Learn more about VFFS
For more information on the technical side of VFFS packing – including a breakdown of the process and material spec – check out our dedicated guide.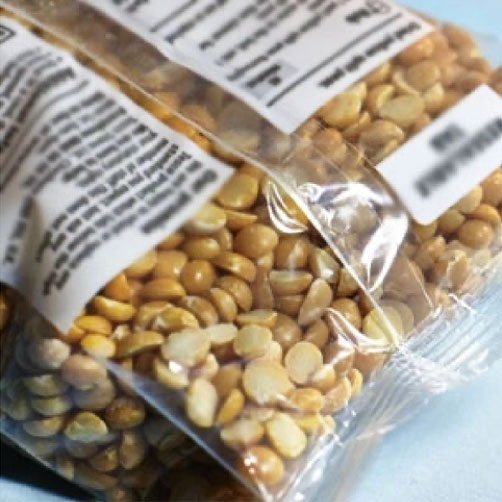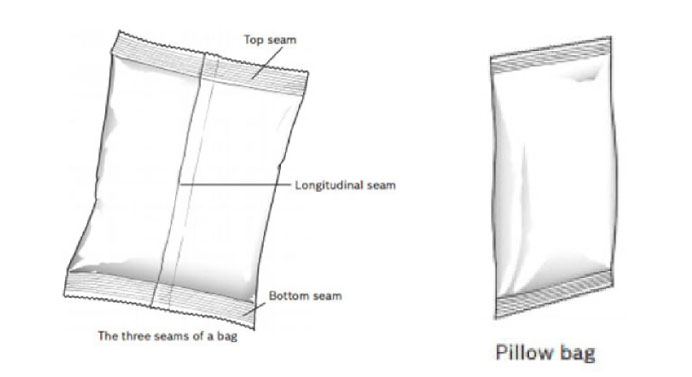 ​Check out some of our other services
FAQs
Horizontal vs Vertical Form Filling and Sealing
Horizontal form fill and seal (HFFS) and vertical form fill and seal (VFFS) are two types of form fill and seal methods. They refer to the horizontal filling and sealing of a product of which the sides are cut, and the vertical filling and sealing of a product that's cut top and bottom, respectively.
What raw materials can be used for vertical fill seals?
Any material that is granular, loose, and dry are ideal for VFFS. This can include:
Powders
Spices
Seeds
Ingredients
Other similar products
How is the bag sealed?
The bag is sealed via a crimp seal that is created through heat and pressure.
HFFS vs VFFS Machine
The two types of FFS machines, horizontal and vertical, distribute their content differently, meaning that they are tailored to specific types of products. It's important to remember:
HFFS: ideal for solid, single products like small toys, soap, candy bars etc. that are easy to handle
VFFS: ideal for granular and loose products that are difficult to handle/carry such as sugar, salt, spices, powders, etc.