Contract Filling and Packing Services
What is contract filling?
Contract filling is the outsourcing of specialist packing services to an expert third party. Contract fillers typically fulfil custom packing orders – measuring and dispensing products into containers and completing quality assurance.
This includes packing dry products and liquid filling, plus specialist services like shrink wrapping, bagging, VFFS, bottling, gas flushing and printing on bags and containers.
Businesses typically hire a contract filling provider when they don't have the resources or expertise to fulfil packing projects in-house.
At WePack, we can meet your filling requirements on time and within budget. We utilise food-safe, BRC-accredited packing lines to ensure that your products are handled with the utmost care.
Our highly-skilled operatives have years of experience packing a wide range of products, including powders, pastes, liquids, and fragile items.
No matter the industry, our team has the knowledge and experience to complete the job. Whether you need a one-time project or ongoing packing support, WePack has you covered. Reach out to us today to request a free quote.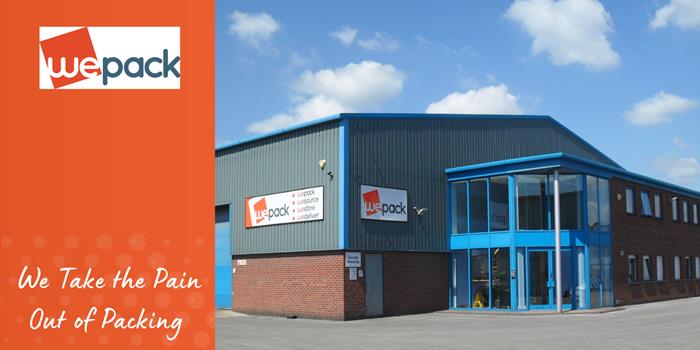 WePack Brochure
For more information and a full list of services we provide, take a look at our brochure.
What products are suited to contract filling?
Our contract sterile filling services extend to all your dry products and liquids. In particular, we can provide contract packaging powder filling and liquid filling solutions that can be enclosed in a variety of packages. From foods to edible and non-edible liquids, to powders and gels, you can count on WePack for specialist contract packing solutions.
We offer the following services for the suitable products:
Powder filling services - for dry and granular products such as spices, coffee, tea, seeds; our filling machines guarantee high quality end results each time; powder products can be packed in sachets, doy packs, and more
Bottle filling services - for free-flowing liquids like creams, gels, lotions; a variety of bottles, tubs, jars of different sizes and shapes can be filled, with caps, pumps, and other bottle tops capable of being used for your packaging needs
Capsule filling services - for medication including pharmaceutical powders, vitamins, supplements, oils, pastes, and more; different types of capsules can be filled, from gelatin to vegetarian, and can come in several sizes and shapes
Common types of containers
WePack provides contract filling services for a range of products and packing containers, including bags, bottles, pots, jars, buckets and pails.
Additional contract filling containers include:
Doy packs
Stand-up pouches
Jars
Bottles
Sachets
Tubs
Pails
Buckets
Plus, we work with a variety of caps, closures and lotion pumps, atomisers, including screw tops, push-fit and crimps, to keep your products safe during storage, transit and on the shelves.
Why choose WePack?
WePack has a proven track record in delivering contract filling projects. Our expert packers work with you to meet your contract filling needs, including specialist measuring, filling, and printing services. Plus, we're fully food, alcohol and quality accredited, so you can trust us with any project.
We have over 30 years experience in contract packing and we'll work with you to find the simplest, quickest and most cost-effective solution for your products. We've helped thousands of happy and satisfied business owners streamline their packing and filling processes.
We're always up for a challenge, so we find solutions that work no matter how unique or complex your requirements may be. From contract filling for powders and pastes to liquids and fragile items, we get it done.
We're also constantly investing in the latest packing technology to ensure we're offering our clients the best service possible. Our goal is to meet and exceed your expectations. With WePack, you'll benefit from:
A free, no-obligation quote
A dedicated project manager
Flexible working hours
A range of packing services
On-time and on-budget delivery
Quality assurance
BRC accreditation
Contact us today to discuss your contract-filling needs with one of our experts. We'll be happy to provide you with a free, no-obligation quote
Benefits of contract filling
Contract filling takes the hassle of packing and quality control away from in-house teams.
At WePack, we have the facilities, machinery, manpower and expertise to undertake even the most complex contract filling projects.
So, if your team is working to full capacity, you lack the resources to undertake filling projects or are launching a limited-edition project and don't want to invest in specialist equipment, we're here to help.
Plus, as we agree project costs up-front, you are able to fully manage your finances.
For more information on contract packing, check out our dedicated guide.
How much does contract filling cost?
Our minimum order fee for contract filling is £1,450 + VAT, and additional packing costs will be added to this depending on order quantity and product size.
Visit our costs page to learn more about how our prices are calculated.