Sachet Filling and Packaging Services
What is sachet packing?
Sachet packing is a cost-effective method for sealing small – often dosed or portion-controlled – products. It's an automatic process that uses vertical bagging techniques to pack dry products, powders and liquids.
Sachets are sealed air-tight, to preserve products and keep them fresh – making it the perfect packing solution for foods and edible liquids.
Plus, our sachet packing services include built-in printing and a range of shapes, sizes and colours – for example, three-side weld sachets, with a fourth folded side. So, we create unique, branded sachets that are ready to hit the shelves straight from our facility.
Our sachet filling services can be used for a wide range of products, including edible liquids, creams, gels, and cleaning chemicals.
What products are suited to sachet filling?
Sachet packing is ideal for a range of products, including dry food, powders and liquids.
Vertical bagging technology effortlessly weighs products and packs them in controlled dosed sachets, making it ideal for product samples or supplements, like magazine taster sachets or spices in cooking kits.
Air-tight sealing and built-in foil film preserve products, too – so food stays fresh and fragrances locked in, and smells don't leak out.
Other items suited to sachet packing include:
Non-food liquids like gels, lotions and creams
Granular items like salt, sugar and spices
Food products like small sweets and chocolates
Capsules and tablets
Pellets and bird feed
Why choose WePack?
WePack is an expert in sachet filling, providing best-in-class packing services, whatever the project. We are fully food, alcohol and quality accredited, so you can trust us to deliver your sachet packing projects effortlessly.
Plus, we have over 30 years' experience in contract packing and we'll work with you to find the simplest, quickest and most cost-effective solution for your products.
We also deliver a complete range of co-packing services and excellent customer service – making us the one-stop shop for all your packing projects.
Contact us for more information on how we can work together to solve your packing problems.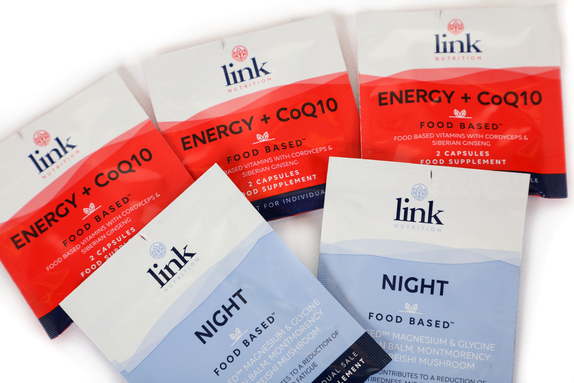 Benefits of sachet packing
Sachet packing is cost-effective and space-saving compared with alternative methods like glass jars or bottles. This is because sachets are lightweight and compact, saving on space and costs when transporting.
Plus, efficient vertical bagging techniques mean sachets are efficient to manufacture, using less material than alternative packing designs.
Additional benefits of sachet packing include:
Portion controlled option
Strong and flexible
Wide choice of shapes and sizes
Plain colours and printing are available
Variety of films and finishes available
Size and finish options
Choose from a width of 36mm, 70mm or 90mm and a length of between 40mm and 120mm, made custom to suit your products.
Our co-packing experts work with you to decide the most suitable size for your products.
Sachets are also available in plain colour finishes or fully printed with your custom designs – so they're ready for the shelves straight from our facility.
How much does sachet packing cost?
Sachet packing is one of the most cost-effective packing solutions. Costs will depend on product size, quantity and custom printing options.
Our minimum order fee is £1,450 + VAT and additional packing costs will be added to this depending on order quantity and product size.
Visit our costs page to learn more about how our prices are calculated.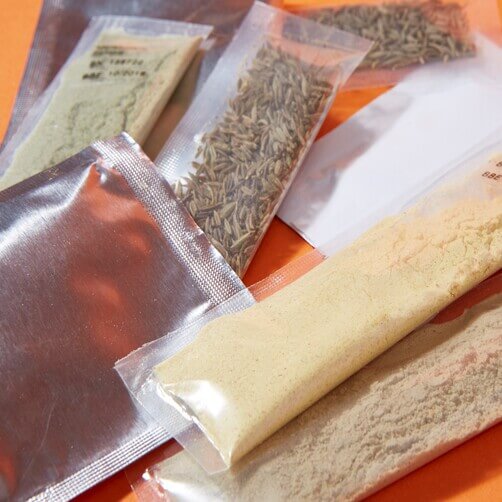 Learn more about sachet filling
For more information on sachet packing – including its common uses and benefits – check out our dedicated sachet filling guide.
​Why Choose Sachets
Sachet filling and packing feature many benefits, including:
Speed: Automatic sachet packing machines are quick, packing large quantities of products in a short space of time.
Precision: Dosing sachet filling machines portion and weigh products before packing so every sachet is identical.
Low cost: Sachet packing involves minimal material waste and is a more cost-effective method than other types of packaging.
Flexibility: Sachets can be produced in various materials, sizes and shapes to suit your product.
Sustainability: Sachets use less material than some other types of packaging, making them more sustainable.
Branding: Sachets can be printed with your branding and marketing messages.