A Guide to Pouches as your Packaging Choice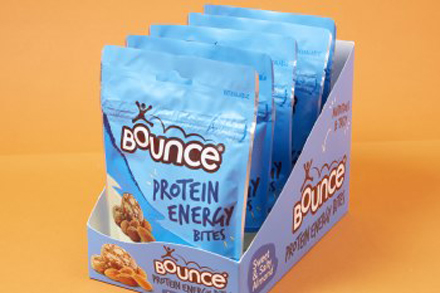 Cost
Cost is variable due to plain or printed requirement, and also due to size needed. Bigger size means more cost and if your pouch is printed that will also add to the cost.
Sizes available
There are stock sizes of pouches available from WePack. All printed pouches are usually made to order.
What benefits do pouches offer?
Free standing on the shelves – great shelf visibility
Popular with consumers – easy to open and well-liked because they are good for sharing – confectionary is a good example of this.
Pouches are lighter and more compact than alternatives meaning the cost of transportation is lower compared to alternative options
When manufactured they are a flat unit and therefore very space-efficient, saving huge amounts of shipping costs, against a plastic bottle or jar which is pre-formed.
Pouches use up to 35%, less material, so a very ECO efficient option.
Can be made from a variety of laminate materials, so can be tailored to suit almost any product.
Sachets (via VFFS)
Other receptacles like bottles or jars
Small cardboard boxes
Looking for information on WePack's Pouch Filling Services?
FIND OUT MORE ABOUT POUCH FILLING
What are the alternatives?
Sachets (via VFFS)
Other receptacles like bottles or jars
Small cardboard boxes
What type of pouches are there?
You can choose from either stand-up pouches, otherwise known as doy packs or flat pouches without the stand-up bottom.
Stand-up pouches are often favoured because they are free-standing on the shelf.
Are there different types of seals for pouches?
A lot of pouches are manufactured with a pinch seal built in to the top of the bag. We would then apply a heat seal to the top most point of the pouch to give a tamper evidence pack.
What type of products can go into a pouch?
Dry, ambient food
Granular products
Liquids and sauces
How are pouches packed?
The type of machine used to pack pouches depends on the product. Dry powders, super foods, snack foods, nuts and the like are packed via an auger filler or vibratory weigher.
Liquids are packed using a liquid filling machine.
Can WePack print onto the pouches?
We label onto pouches if they are not already printed. We can also apply and print a BBE and Batch code directly onto the pouches if need be.
How can WePack receive the raw product?
We prefer to receive dry products in 15-20kg sealed sacks or large plastic tubs.
Liquids can be in 25 litre, 200 litre or 1000 litre IBC containers.
Further information:
To find out more about pouch filling please contact WePack on 0115 852 9000 or get in touch via the form below.