How to Fill and Seal Spout Pouches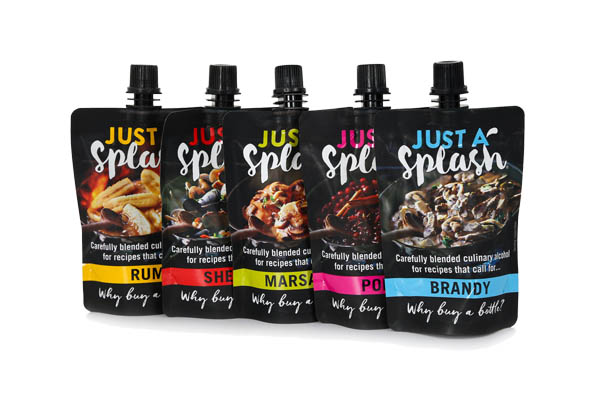 ​Spout pouches are a popular type of packaging that can be used for a wide range of food, cooking and beverage products, such as soups, sauces, purees, syrups, alcohol, sports drinks, probiotics and children's fruit juices. In addition, they're a perfect fit for many skincare and cosmetics products too, including face masks, shampoos, conditioners, oils and liquid soaps.
Available in different shapes, sizes and styles, this type of packaging truly is versatile, yet it can be very difficult to set up an in-house system for your own production line. With this in mind, here's some information on how to fill a spout pouch and why you should choose WePack to fulfil your pouch packing needs.
What is a spout pouch?
Flexible yet robust, a spout pouch is a style of packaging bag that has a tube (or spout) fixed to the top. Suited to all manner of liquid and semiliquid products, this packaging solution is becoming increasingly commonplace on supermarket shelves due to it being convenient, economical and highly marketable.
Why choose a spout pouch?
The beauty of a spout pouch is that it's lightweight, eye-catching, difficult to break, easy to use and resealable, making it the ideal container for liquid and semiliquid products. Whilst glass jars, bottles and cans are either heavy, fragile or both, spout pouches remove these issues and deliver nothing but optimum efficiency.
Thanks to laminated barriers being fitted within the packaging, the product won't leak out and can only be accessed by opening the secure spout when the user is ready to use or consume it.
How to fill and seal spout pouches
As we mentioned above, the process of filling and sealing spout pouches is highly technical and requires all of the right pouch packing machinery, systems and manpower. The manufacture of the pouch itself is similar to our regular pouch filling service, with the key difference being the inclusion of a strong spout and a secure cap at the top.
The sturdy yet flexible construction of the pouch combined with a powerful heat-seal ensures that it can be completely filled with product without the risk of splitting or leaking. This results in a fast, high-quality and cost-effective type of packaging that is very popular with consumers around the UK and beyond.
Top levels of food hygiene
You can also rest assured that WePack takes food hygiene incredibly seriously. In fact, we're BRCGS Food Certified, which is the highest level of food hygiene compliance.
Tailored printing services
As with all of our packaging services, we can add the finishing touches to your spout pouches right here in our state-of-the-art and eco-friendly cleanroom manufacturing facility. Labels, barcodes, branding and any other messages can be printed directly onto the spout pouch, allowing it to then be packed and transported very quickly so that it lands on retailers' shelves in no time at all.
Explore our pouch filling service
If you're interested in our first-rate pouch filling service, we're ready to answer your questions and help you to customise our offering to your exact requirements. To find out more, get in touch on 0115 852 9000 or fill in our contact form.
You may also be interested in...