What is Pick and Pack Order Fulfilment?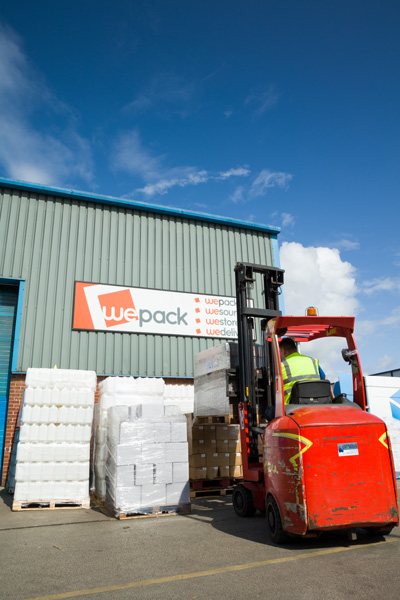 If you run an ecommerce store, our pick and pack system will remove a huge weight from your shoulders. As its name suggests, the pick and pack order fulfilment process involves your customer orders being picked and packed by an outsourced team of packaging specialists. Due to orders being entirely unique, the pick and pack system ensures that they always received what they've paid for in a timely fashion.
How does pick and pack order fulfilment work?
When you choose WePack for ecommerce contract packing, you gain the peace of mind that your online store can always keep up with consumer demand. There are six elements to pick and pack order fulfilment, which enables even the smallest and newest businesses to deliver the highest quality of service to their customers:
We store your items in our secure warehouse.
When an order comes in, our packaging specialists pick the relevant products from our stock.
The products that make up the customer's order are then packed into strong and suitable packaging.
Labels are added to the packaging for identification and shipping purposes.
We safely store the finished package in our warehouse until your chosen courier arrives.
The package is sent out to your customer.
Who can use pick and pack?
The short answer is absolutely anyone! Whether your online store is undergoing rapid expansion or you've only just set up and want to do things right from the very start, we provide pick and pack order fulfilment that's 100% reliable and very affordable.
We're specialists in packing for ecommerce and work with many businesses that sell through Amazon, Etsy, eBay and other online marketplace platforms, including their own digital stores.
What are the benefits of pick and pack order fulfilment?
Unless you really love the idea of doing it all yourself, there are multiple advantages to using WePack's pick and pack service:
A huge task is removed from your to-do list, saving you countless hours of manual labour.
Free up your time and focus it on other areas of business development, such as marketing, advertising, researching market trends and attending industry events.
Your business remains agile and responsive – no matter how busy you are, we're always ready to fulfil your customer orders and ship them out, pronto!
All of your products, their packaging and the space required for packing them is right here in our facility, which removes the need to keep stock in your home or offices.
Thanks to the highest calibre of packing and speedy delivery, your business will benefit from top levels of customer satisfaction and a strong brand image.
We can print and affix labels to the packaging, which means that you don't even have to worry about finding a printing company. This can include your logo and artwork to ensure a fully branded package.
Our contract packing service is very flexible – you can opt for pick, pack and dispatch or only outsource the packing side if preferred.
Get in touch about hand packing
If you're interested in our order fulfilment service, we'd be delighted to answer your questions and help you to customise our offering to your exact requirements. To find out more, get in touch on 0115 852 9000 or fill in our contact form.