Packing food products: what are the considerations?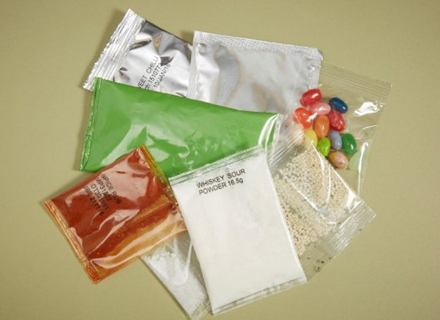 When it comes to packing food, companies have some important decisions that they have to get right or risk consequences ranging from unappealing products to food contamination, illness and prosecution.
It is crucial that the food-packing process is thorough and in agreement with regulations—a task requiring specific industry knowledge, skill and equipment.
Before the process can begin, a business must first decide whether or not to complete the job in-house. Companies that distribute a small batch of food products or employ experienced packers may opt to fulfil this responsibility internally.
However, without the necessary equipment, time, or expertise this could be a difficult task. Any safety or hygiene violations could result in dire consequences for companies. Hiring a fully food-certified contract packer will ensure the correct procedures are followed.
But what are the main considerations when packing food, and what should companies look out for?
Tell WePack about your food project!
What accreditations are needed?
Companies that handle bare or raw food products must have a certification to show safety and hygiene procedures are being followed. Food contract packers will need to have their food safety management system audited by a recognised organisation.
Mick Clark, Managing Director at contract packing company WePack, said: "Using a contract packer that follows strict procedures protects the food and reduces the risk of having to recall products. If something goes wrong the costs can be astronomical.
"Companies must have a very good and robust insurance policy that covers them for any aspect of recall or anything that may go wrong in the food connection. Especially firms that are doing it in-house."
The Safe and Local Supplier Approval (SALSA) is a food safety scheme for smaller food producers and processors. To be granted certification, suppliers need to demonstrate an ability to produce safe and legal food which meets industry-recognised standards. This is often used by farmers that are packing fruit and vegetables. However, most supermarkets wouldn't accept products with this accreditation.
Companies handling raw food that will be sold in supermarkets will need accreditation from BRCGS, which is a Global Food Safety Initiative-recognised brand and consumer protection scheme. This is a stringent scheme that ensures manufacturers fulfil legal obligations to provide protection for the end-customer.
An annual two-day audit takes place to measure factors such as product safety and quality management, hazard and risk management, and site standards. Businesses without the budget to cover this expense will need to work with contract packing companies that are fully-food certified.
Mick added: "Before working with a contract packer, make sure they are fully qualified to handle food. If handling organic food, the packing firm needs accreditation from an approved UK organic control body.
"I would advise companies to visit the contract packer's facilities. Check it's a suitable environment to place the product in. It's nice to see the job is being operated from an up-to-date industrial unit that is built for the job. It's a bit of a tell-tale when companies refuse visitors."
As it stands, the UK complies with the EU legislation on food contact materials. To get further assurance on whether a contract packer will provide safe packaging, request to see documentation referred to as a 'declaration of compliance.
How to keep a packing facility hygienic
From when the arrival of the food at the packing premises to when the job is completed, products should be kept in a hygienic environment that is cleaned regularly to avoid cross-contamination.
Brian Humphreys, Director of Food Safety Assist, said: "Bacteria cross-contamination can be avoided in a number of ways. Such as, delivery checks, correct storage, effective stock rotation, good staff, effective processing controls (e.g. cooking and cooling) and factory hygiene/cleaning standards.
"Only suitable approved cleaning chemicals can be used which must be stored appropriately and used for the correct purpose and the suitable dilution."
Critical control points (CCP) prevent or eliminate food safety hazards, or reduce it to an acceptable level. For example, metal detectors are commonly used if there is a risk of metal contamination.
Under the BRCGS scheme, the suitability, site security, foreign body controls, pest control, chemical control and cleanliness of the facilities must meet the correct standards.
Mick said: "It's important to regularly carry out tests from samples of water from the pipes to make sure it's pure and doesn't contain legionella bacteria.
"If you use different equipment, such as types of brushes, for different products, they need to be labelled clearly."
Operatives should follow strict procedures in terms of protective clothing, hand sanitisation and appropriate footwear. Staff who handle the food must also wear hair nets and gloves.
Brian said: "The most common mistakes happen when poorly trained staff members are used to produce and pack foods.
"The consequences of hygiene mistakes can range from poorly packed food to unsafe food that causes serious injury and/or death.
"This can lead to loss of sales, poor standards, unhappy staff, increased waste and potential prosecution for serious repeated offences."
What are the packaging options?
Appropriate materials should be used to extend product shelf-life and reduce food waste. Packaging should protect food from external influences and control the environment a product sits in. It should also keep the product safe during transportation.
Plastic is commonly used for packing food. This includes PET, polyester, and poly propylene, but PVC is usually avoided as it may contain hazardous ingredients. Aluminium is generally safe to package food products but may not react well with acidic foods such as sliced citrus fruits and tomatoes.
Glass can be used for more aesthetic appeal and is a reusable option. However, due to its weight, glass is often more expensive to transport.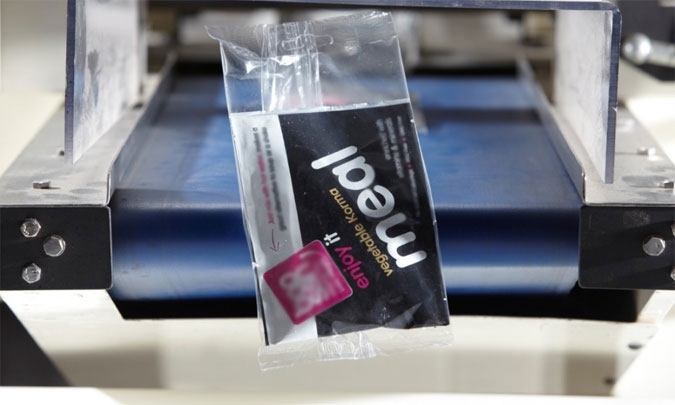 Here are some examples of commonly used food packing methods:
vacuum packs (some may be tightly sealed, while some are loose)
bottles and jars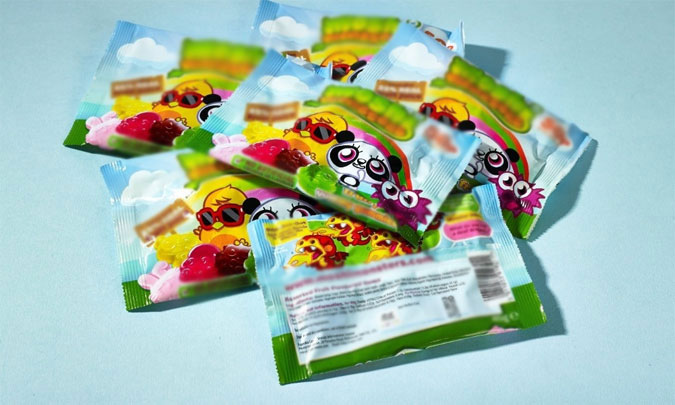 Brian said: "All packaging that comes into contact with food must be approved for food use and meet strict hygiene standards. There are potential risks of cross contamination (e.g. dyes) from certain types of packaging.
"The packaging must also be suitable for its purpose. Such as, ice cream tubs need to withstand freezer temperatures and not easily shatter."
Exposure to oxygen can affect product shelf life. While it keeps some foods fresh, it can cause others to dry out.
Mick said: "Most food products are packed using filling techniques but to determine whether this is an appropriate method. Speak to a contract packer with comprehensive knowledge on this area for advice."
Labelling is also an important factor in food packaging. In addition to the expiry date, ingredients and any allergens, labels need to state the product's country of origin and the approval number of the establishment it came from.
Use the facility to keep products fresh
The environment that food is kept in can extend the shelf-life. The temperature—and in some cases, humidity—must be monitored regularly.
"Products with a short shelf life (e.g. produce, dairy and meats) need to be kept at chilled temperatures through the supply chain," Brian continued.
Not all contract packing companies will provide this. Check which foods can be handled and whether the facilities are suitable for products with a short shelf-life.
Mick continued: "We generally only pack ambient food products. However, we do have an air conditioning unit that keeps the room very cool, but not frozen. We have recently used a chiller trailer for a product that needed to be kept cool for a number of weeks before it was shipped to another country."
There is much at stake when packing food. Companies can easily fall foul of the law by failing to follow the correct procedures. Choosing a contract packing firm to oversee this stage of the process will reduce any risks of litigation, recalls, and ensure a high-quality end-product. However, it is important to choose the right one.
Make sure all certification is in place and you have verified the company's reputation beyond the usual on-site endorsements. Then it's just a matter of choosing a business that can cater for your needs and allowing the packing firm to take care of the rest.
To find out more about our packing services please contact WePack on 0115 852 9000 or get in touch via the form below.