How packaging can be the rise or fall of a cosmetic brand's success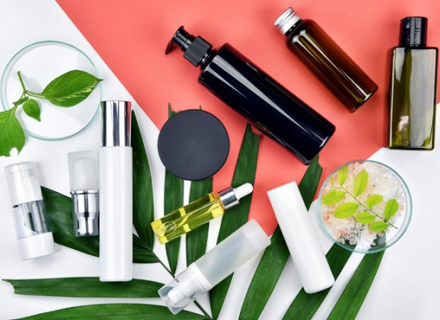 The cosmetic sector has boomed in recent years. It was reported that the beauty industry generated a total of £28.4 billion in 2018 for the UK economy.
Although the cosmetic sector represents beauty, products must have substance as well as style. Product packaging in this industry should be eye-catching and represent the brand well, but it is also incredibly important that products meet expectations of quality.
A recent survey conducted by WePack discovered that almost a quarter of respondents keep using expired products until they run out, while 16% of people didn't even know cosmetics had expiry dates.
To maximise the shelf-life of products and prevent consumers from using expired or ineffective products, the packaging must protect the cosmetic from external factors, such as light and exposure to oxygen. It must also clearly show expiration dates.
Without the necessary qualifications, time and machinery to complete the job in-house, companies could face recalls and legal issues. In the era of 'cancel culture', brands can't risk taking hits on their reputation and losing out to their competition. To avoid this, businesses may benefit from hiring a contract packing company to fulfil this duty.
Tell WePack about your project!
What packaging material is most suitable?
In the WePack survey, 17% of people said they ignore or don't check expiry dates on cosmetics. A further 17% keep using the product until it appears 'off'.
Many beauty lovers invest in costly products and will likely want to make the most of them, even once the items reach the end of their recommended lifespans. To avoid disappointing customers with a very short shelf-life, choosing suitable packaging material is vital.
Sarah Ward, Sales Manager of WePack, said: "There are a variety of materials that can be used but glass and plastics are most common. Aluminium is sometimes used. Anything paper-based should be avoided for liquid products to prevent leakages. But paper sachets can be used for powder cosmetic products."
Glass packaging is often used for perfume, makeup and skincare products. It prolongs a product's shelf-life by stopping moisture from seeping through, and glass containers with airtight seals offer the most protection from oxygen exposure. However, glass is more expensive and challenging to ship in bulk due to its fragility and weight.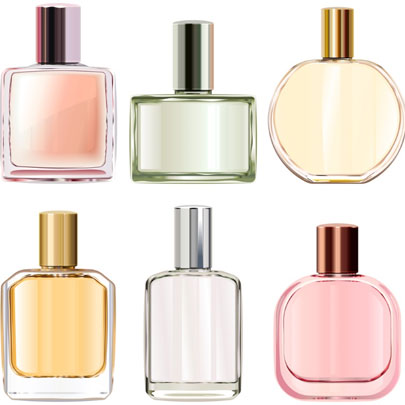 Dark and opaque glass protects products containing antioxidants against UV light, which can cause it to break down. But cosmetics which do not contain sensitive ingredients, such as cleansers, are suitable for clear packaging.
Plastic is a lightweight, low cost, and flexible option with hygienic qualities and is most suited to cosmetics with a shorter shelf-life. It is susceptible to absorption and can cause potent scents to escape, a risk which can be reduced by airtight seals and barrier layer coatings. However, this does not compare to the near-perfect natural barrier of glass.
Polyethylene terephthalate (PET) is often used for plastic bottles and jars. It is suitable for aggressive cosmetics, whereas Polyvinyl chloride (PVC) is generally avoided, as it can attack and disfigure the material. PVC can also contain hazardous ingredients.
For products such as nail varnish remover, the packaging may require gas flushing. This involves repeatedly injecting inert gas (carbon dioxide or nitrogen) into the bottle. The gas is then flushed out to remove all the oxygen. This strengthens the packaging's internal walls to preserve strong scents and extend the shelf-life.
Metal cans and tubes are sometimes used for packing cosmetics like mascara, as they are durable and protect against germs and high temperatures.
There is a range of container options for cosmetics such as tubs, bottles and jars. The choice of applicators and openers also vary (e.g. dispense pumps, screw tops) and depend on the product's purpose, texture, shape and shelf life. It is important to discuss this decision with the contract packing company.
Protect packaging during transportation
Similarly to makeup bases, packaging consists of three layers. But it isn't primer, foundation and powder that forms the packaging trinity.
The primary packaging is the container of the item, sometimes referred to as 'retail packaging'. The secondary packaging is what houses the product and is the packaging customers open to get to the cosmetic. Finally, tertiary packaging is used to ship the item in and its main purpose is to protect the product from damage
Cosmetic products shipped in bulk, either to a department store or as an e-commerce order to a consumer, must arrive in perfect condition. Fragile products, such as glass bottles, will need protective packaging to avoid breakages.
Sarah added: "Upper-end cosmetic products tend to have individual boxes as it looks nice and protects the products. Depending on the material and the product, you can use card dividers in boxes, corner posts and bubble wrap and layering to prevent any breakages."
Contract packing firms can offer advice on which protective packaging to use for a particular product.
Dr Emma Meredith, director-general of the Cosmetic, Toiletry and Perfumery Association (CTPA), said: "Packaging for cosmetic and personal care products must protect the products during manufacture and transport, provide easy, safe and efficient use by the consumer as well as provide all legally required information, including directions for use."
Quality checks must be carried out before transportation. This helps identify risks and avoid problems that would lengthen the process and increase delivery costs.
The product openers must be thoroughly checked to prevent leakages and contamination. For heightened security, packaging should be pilfer-resistant with tamper-evident seals.
Consider the brand's image and target market
As well as considering the practical pros and cons of different packaging, it is crucial cosmetic companies choose a material that represents the brand image and attracts the target market.
Glass is often used to package high-end products due to its decorative aesthetic, expensive price, clean finish and weight. Frosted glass provides additional extravagance for luxurious packaging.
Sarah added: "For a sachet of a cosmetic that's used as a freebie, a standard film that is plain and feels plasticky can be used. But to make it more luxurious, you could have it custom-printed and use a cemented film which makes it much thicker. An extra gloss and matte finish can be applied to glass as well as a label."
For more accessible and affordable products consumers use every day, plastic packaging is preferred. It is more durable than glass and less likely to break, making it much easier to use.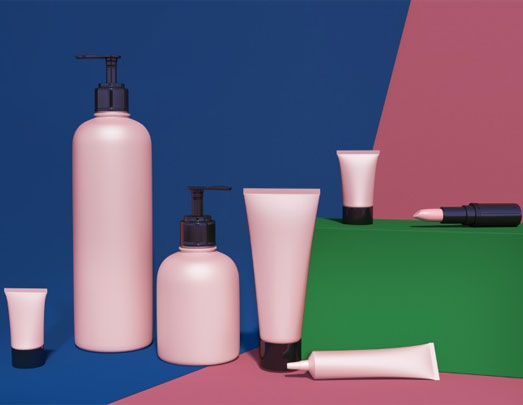 Plastic can come in a variety of colours, creating a fun and striking appearance to attract a younger audience. Alternatively, it can have a clear glass-like finish to emulate the premium appeal for products targeted to a more mature market.
Can the environment damage cosmetics?
Before shipping cosmetics to their final destination, they must be stored in suitable environments which don't diminish their quality. Contract packing firms can usually store products in a secure on-site facility. This prevents having to haul stock back and forth between facilities if there is a waiting period between packing and shipping.
Perfumes can quickly degrade when exposed to direct sunlight, possibly affecting the product's smell and colour. Heat can also influence the scent and change the texture of products such as nail varnish, making it unusable. It's generally advised that cosmetics be stored at room temperature away from light exposure.
The temperature can also damage the actual packaging. PET should be stored away from UV light and heat, to avoid stress cracking.
Dr Meredith added: "Cosmetics packaging is unusual in that it must be durable as most products are in use for several weeks, months or sometimes years. Packaging is also integral in enhancing the performance of the product, a good example is aerosols."
Products containing sensitive ingredients such as antioxidants and vitamins can degrade quickly when exposed to air and light, so must be stored in airtight containers.
Are there any regulations to follow?
Companies handling cosmetic products must follow the EU Cosmetic Regulation to strengthen the safety of the cosmetic. This entails completing a product safety report, which consists of two parts.
Part A – Cosmetic Product Safety Information
This contains the product information and test data. It includes impurities, traces in the product and information on the packaging material, physical/chemical characteristics and stability, and the quantitative and qualitative composition.
Part B – Cosmetic Product Safety Assessment
A safety assessor gives an expert opinion about why the product is safe to go to market.
Thorough documentation is required to complete the product safety report, such as the Method of Manufacture, Stability Test Data and Raw Material Safety Data Sheets.
The products must be packed in a hygienic environment. The facility should be regularly cleaned to avoid cross-contamination.
Are there any mandatory labelling requirements?
Without clearly stating the expiration of cosmetics, companies could be vulnerable to litigation risks. Sometimes products that are past their shelf-life only lose quality and effectiveness. However, some products can cause irritation and bacterial infection once expired.
Under Article 19 of the EU Cosmetic Regulation, labelling for cosmetic products displayed on the packaging, product container or in an enclosed leaflet, must include:
name and address of the EU Responsible Person
country of origin for products made outside of the EU
pack size
best before end date or period after opening (when applicable)
warnings and precautionary statements
batch code
function of the product
declaration of ingredients
Despite many consumers admitting to not prioritising expiration dates in the WePack survey, 17% of respondents throw expired cosmetic products out straight away. So, it's vital to display a product's lifespan on its packaging.
The packaging design may be what initially attracts consumers, but damage to the overall quality can be detrimental to a brand's reputation and future sales. Hiring a contract packing service for their expertise ensures the packaging process is conducted smoothly and allows cosmetic companies to focus on other vital areas of the operation.
To find out more about our contract packing services please contact WePack on 0115 852 9000 or get in touch via the form below.