What should go in a contract packing agreement?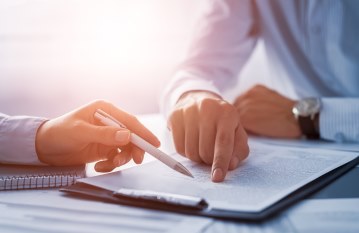 The contract packing agreement constitutes the legal agreement made between the manufacturer and the packing company. It doesn't really matter what discussions have taken place beforehand – if the work isn't detailed in the contract then you have no recourse to ensure it will happen.
When it comes to the law, in most instances the manufacturer is legally responsible for all risks associated with a product, even if the co-packer has played a part in causing these risks, so you need to make sure your agreement is water-tight and explicit.
Furthermore, if your product is a cosmetic or food product that involves a specific recipe or certain blending, you may have to share this with your co-packer, meaning they are privy to trade secrets. This is another reason why you must ensure your agreement is comprehensive.
Tell WePack more about your project!
The agreement must have certain parts in it that are common to all contracts, and some parts that are specific to the contract packing industry. A contract packaging agreement must have:
The full names of both parties.
The date of the agreement.
The time period covered by the agreement.
A point-by-point summary of what has been agreed upon.
Price details.
Who is responsible for the conformance of materials used.
A commitment to quality control procedures.
Exit clauses.
Signatures and names of people who sign on behalf of parties. The names must be present for it to be legitimate; the signature is not enough.
Signature and names of witnesses.
A basic description of the product.
Who can change ingredients and what process will be employed if ingredients need to be changed? This helps ensure you don't run into trouble with undeclared allergens.
Who will be responsible for what if the product needs to be recalled?
Indemnification for misbranding, recalls or foodborne illness liabilities (if relevant).
Non-disclosure agreements of your recipe, if relevant.
Co-Packer's Terms and Conditions of trading.
Find out more:
To find out more about contract packaging and our services please contact WePack on 0115 852 9000 or get in touch via the form below.