Questions to ask a co-packer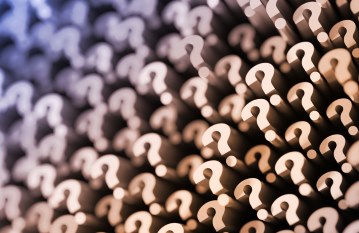 You should develop a close relationship with your contract packer. They should be considered an ongoing partner to your operations as the services they carry out can have a big impact on the success or failure of your endeavour; consider them an extension to your business, and not just a supplier or service provider. For this reason, you should make your first enquiry with a contract packer armed with research and think about what you want from the relationship and what your needs and limitations are. Having a clear vision of your desires will help your co-packer provide you with the best packaging solution possible.
Tell WePack about your project!
Things you need to consider before you speak to a contract packer:
Who will source the packaging material and who will be liable for the quality assurance of the packaging, if pre-made is being used?
Who will blend the product if this is relevant, and who will be responsible for the blend or recipe?
If your product will be on a short-run it will be much more expensive. Can you realistically afford this?
Have you undertaken the design work on the packaging? Will you request your co-packer assist you with this and if so, have you taken this into account when budgeting?
Do you understand the legal regulations around packaging your specific product in terms of what must be on the packaging and safety requirements for the raw material?
What you should ask:
Do you have the required equipment to carry out my request?
Can your machinery handle the packaging materials I have chosen? (If not, you might want to rethink your materials or look elsewhere)
How will you price the job? Would you be able to put together a couple of different pricing scenarios?
What quality assurance processes do you employ?
Have you recently undergone an audit and if so what was the outcome of this?
Do you have HACCP plans in place?
Do you have suitable accreditations in order to handle my product?
Can I see copies of certification?
Could you show me or talk me through some recent jobs you have undertaken that are similar to my requirements?
Understanding that every job is different:
There are often multiple possible approaches to a project. You may be able to supply all the packaging, pre-made, to the co-packer so you don't have to pay for sourcing; you may want to take care of storage and distribution yourself. Alternatively, you may decide it is worth paying extra to have the packaging sourced for you, and want to store your products with the co-packer because they have better facilities than you have.
These kinds of details can be worked out in conversation with your contract packer, but it's best to have a sense of your ideal outcome before you start those conversations in order to save time and ensure you get your desired packaging result. If your contract packer is of quality, they will work with you to offer solutions, develop compromises and provide you with a service that is within budget, on time and to your liking.
Remember, the contract packer may have a string of alternatives to your idea, so don't be too fixed in your thinking. Some ideas could be good cost-saving alternatives.
To find out more about our packing services please contact WePack on 0115 852 9000 or get in touch via the form below.