List of non-food we can pack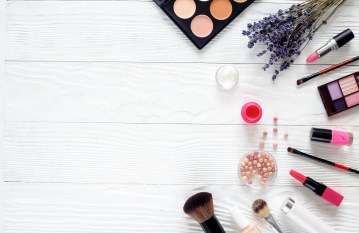 This list is not comprehensive. We do plenty more besides the following, but it should give you a flavour of the kinds of food that we have packed in the past. If your item is similar to any of these we will be able to pack it:
Looking for a list of food items we can pack?
Discuss your non-food project with WePack!
Cosmetic & Toiletries
Nail polish
Moisturisers and Body Care products
Body creams and butters
Glitter
Nail polish remover
Tablets and capsules (we also offer a tablet and capsule counting service)
Sun cream
Hair sprays
Perfumes
Tooth whitening powder
Hand sanitiser
Washing up liquid / Detergents
Personal hygiene Products
shower gel, shampoo/conditioner
alcohol based products
Other
Gift and Toys
Flammable products
Purified / Deionised water
Leaflets
Printed marketing materials
Oils
Resins
E-cigarette liquid
Electronics that need clam or blister packaging for example

Mobile phone chargers- rewinding the cables
Chargers
Wires

Pet food
Many chemicals excluding ACIDS
Flammable Chemicals
Gift cards
Crafting kits
Stationary
Books, CD's, DVD's, Blue Ray Electronics
Liquid Candles
Fragrance oils
Nuts and bolts/ironmongery packing
Games assembly and wrapping.
Decorations / balloons / banners
Confetti
Baby products
To find out more about the non-food items we pack for our customers please contact WePack on 0115 852 9000 or get in touch via the form below.