5 Safety Procedures when Packaging Food

​The need to consume food on a daily basis is something that every human being, culture, nation and generation has in common. However, what's changed over the years is the way in which food is packaged, as factors such as hygiene, protection, shelf life, branding and sustainability are each receiving increased focus with each year that passes.
If your business creates food products, this guide will help you to understand the importance of safety procedures in packaging food and how WePack can support you.
​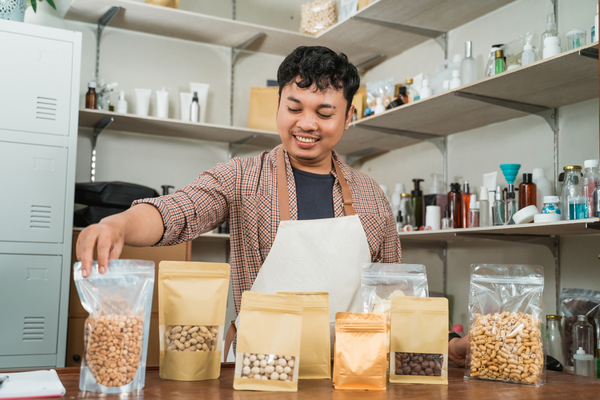 Choosing the right food packaging
The first consideration is the type of packaging that will be used for your products, as this plays a lead role in food hygiene and safety. From VFFS and flow wrapping to pouches, sachets and liquid filling, there may be more options than you initially thought. That's why our packaging specialists are always available to talk you through your options and offer expert recommendations based on the composition of the food that needs to be packaged.
Protective materials are crucial
There are many factors that need to be discussed when it comes to protecting your food products. For instance, flow wrapping can be used for items such as biscuits and cakes, as the tight plastic film is sealed at both ends to prevent dust, air and moisture from entering the packaging. This is very different from liquid and semiliquid food products such as soup, paste, syrup and juice, which instead would benefit from pouches with protective barriers that prevent the contents and their aromas from seeping out.
The type of packaging chosen for your food products also helps to lock in freshness, maximise shelf life, and protect the contents during the storage and transportation stages, so selecting the right packaging solution is imperative.
Guarantee hygienic operations
When choosing a food packaging partner, you need to know that they're serious about food safety. To put your mind at ease, take a look at our achievements:
Grade AA BRCGS (Food Accreditation)
Soil Association (Organic Accreditation)
ISO 9001 2015 (Quality Accreditation)
FDA (Food & Drugs Accreditation)
Sedex Member (SMETA Audit)
Full alcohol licence
The above accreditations, licenses and systems ensure that we always comply with British, European and global food packaging regulations. No exceptions.
​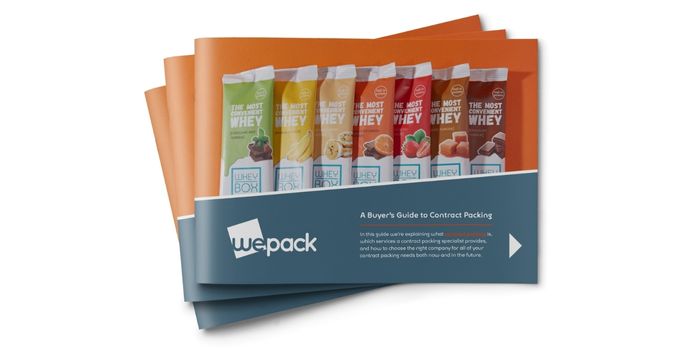 A Buyer's Guide to Contract Packing
In this guide we're explaining what contract packing is, which services a contract packing specialist provides, and how to choose the right company for all of your contract packing needs both now and in the future.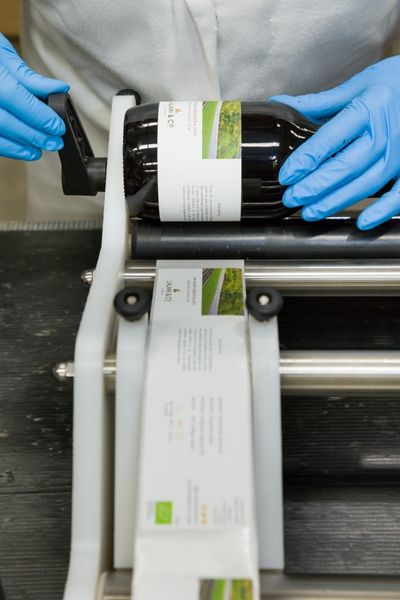 Labelling is at the heart of food safety
In order to keep food safe, your products also require clear and suitable labelling. This has many functions, which range from ensuring that the logistics team can determine the nature of each product and transport it in the right way, to the list of ingredients so that the consumer can decide whether the product suits their dietary needs and lifestyle.
Incorrectly or poorly labelled food products (especially those that fail to report allergens) are one of the main reasons for product recalls, which can cause major disruption to a food manufacturing business. Fortunately for our clients, we're here to ensure that your food packaging has everything required to facilitate communication, food safety and consumer satisfaction.
The right people in the right place
Last but by no means least, you need to know that everyone involved in your project is fully trained in food packaging procedures. Needless to say, we're passionate about food safety and never deliver anything less than the highest standards of quality, consistency, food hygiene and customer service.
Our state-of-the-art co-packing and storage facilities are designed for the safe, hygienic, fast, efficient and eye-catching packaging of a variety of solid, liquid and semiliquid food products. This versatility enables us to offer a comprehensive service that can include packaging, storing and even distributing your products around the UK and beyond.
Ask us about food packaging services
WePack offers the highest standard of contract packing for a variety of food and beverage products, making us your go-to packaging partner for projects large and small. To find out more, get in touch on 0115 852 9000 or fill in our contact form.