A Guide to Alaska Packs
WePack Alaska Packs are designed to keep products cool and fresh in transit.
They are the eco-friendly alternative to dry ice and gel packs, designed to fit conveniently in food packages and more to keep temperatures low on the move.
In this guide, you'll find everything you need to know about Alaska Pack ice packs.
What is an Alaska Pack?
The Alaska Pack is an innovative ice pack designed to keep a range of temperature-sensitive products cool and fresh on the move.
The compact ice packs are made with durable, 100% recyclable plastic film, making them perfect for reuse as standard cool packs.
And unlike traditional frozen gel packs, Alaska Packs contain 100% water, making them an eco-friendly alternative. This also means the contents of each Alaska Pack can simply be washed down the sink after use.
Product supplied unfrozen and must be frozen before use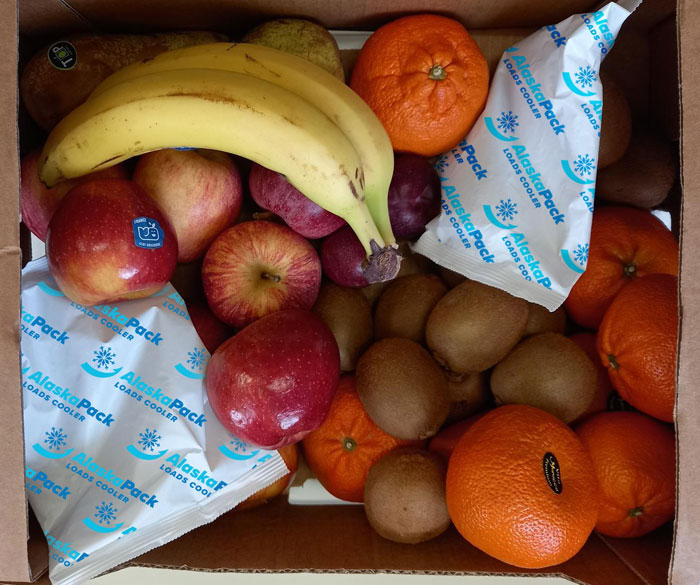 What are Alaska Packs used for?
Alaska Packs are ideal for use in any packages that contain products that need to stay cool and fresh during transport.
They are commonly used in fresh food packages, to keep drinks chilled on the move, and to help temperature-sensitive pharmaceutical products remain safe until they reach the patient.
Some common uses for Alaska Packs include:
Meal prep packages
Fresh meat and fish deliveries
Dairy produce
Frozen goods
Certain medicinal drugs and vaccines
Some makeup products
Benefits of Alaska Packs
Alaska Packs offer a range of benefits compared with traditional dry ice or frozen gel packs.
They are designed to be environmentally friendly, as well as remaining compact for use in boxes and containers. And a durable plastic finish protects against damage.
The key benefits of Alaska Packs include:
Keeping temperature-sensitive products fresh and safe
Made from durable, puncture-resistant material
Re-freezable for repeated use
Keeping products cool as long as the pack stays frozen
Contain 100% water, so contents can be washed down the sink after use
Made from 100% recyclable and reusable plastic
Available in plain finish, Alaska Pack branding or a custom design
WePack can produce a range of custom ice pack sizes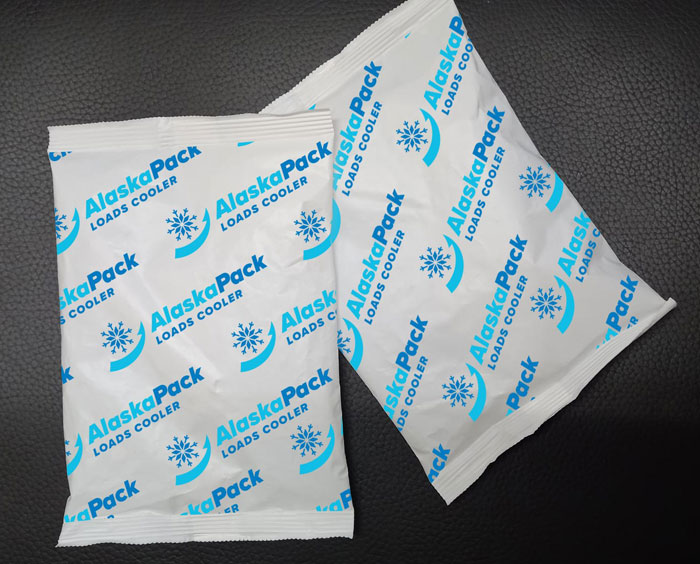 Are Alaska Packs eco-friendly?
Alaska Packs are an eco-friendly way to keep products cool and fresh in transit.
Each pack is made from 100% recyclable and reusable PE film, designed for repeated use and remaining the responsible choice after disposal. Plus, the pack's tough and durable design means it can withstand repeated use without wear and tear.
As Alaska Packs are filled with 100% water, the contents can simply be washed down the sink after use, too – so consumers don't have to worry about any harmful chemicals.
Unlike traditional dry ice packaging or single-use frozen gel packs, our Alaska Packs can be reused and recycled.
Can I customise my Alaska Packs?
Yes, WePack works with you to customise your order. Our Alaska Packs come in a range of sizes and printed finishes.
The standard Alaska Pack size is 145 mm x 210 mm and this size pack holds 150 ml of water and weighs 155-grams when full. However, we can produce bespoke pack sizes between these measurements (for example, 145mm x 60mm, 145mm x 100mm, 145 x 150mm).
Our Alaska Packs are available in either a plain finish, with standard Alaska Pack branding or printed with your own bespoke design for an eye-catching and professional product.
For information on our pricing structure, visit our Alaska Packs page.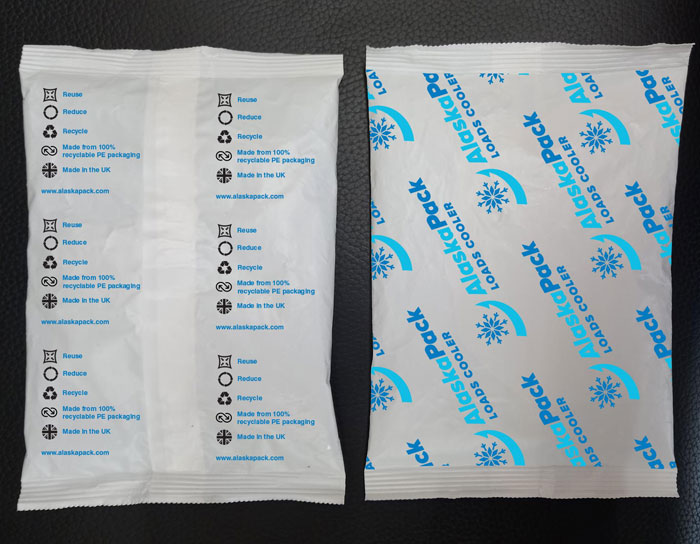 What is the difference between ice packs, gel packs and dry ice?
The main difference between Alaska Pack ice packs, compared with instant cool packs and dry ice, is that they're reusable. As they contain 100% water, they can be refrozen for repeated use.
And as Alaska Packs contain just water, they can simply be washed down the kitchen sink for peace of mind. Instant cool gel packs, however, often contain substances that must be disposed of in a waste bin.
Similarly, Alaska Packs are made from 100% recyclable material, so they can go out with the household recycling and have no storage, disposal or regulatory considerations. Dry ice, however, has to meet certain standards in storage and transport to avoid breaching regulations. This means Alaska Packs can be used with any courier service.
Get a bespoke quote for Alaska Packs now or chat to our friendly team about our alternative packing solutions.