Alaska Pack Ice Pack
Keep products cool on the move with Alaska Pack ice packs from WePack.
Our Alaska Packs are the environmentally-friendly way to transport all your temperature-sensitive items, like foods and liquids, pharmaceuticals and more – keeping them cool and fresh from door to door.
Loads cooler
Alaska Packs are the chilled packaging solution that keeps your products cool in transit. The compact ice packs are designed to fit around your foods, drinks and medicinal products to keep packages fresh and protected while remaining lightweight.
Our Alaska Packs are a dry ice alternative made from 100% water – keeping products chilled for as long as the pack remains frozen. And after use, your customers can simply refreeze and reuse them, for example, as ice packs for food.
Plus, each cool pack is made from high-grade, puncture-resistant material for added peace of mind over leaks and spoilage.
Product supplied unfrozen and must be frozen before use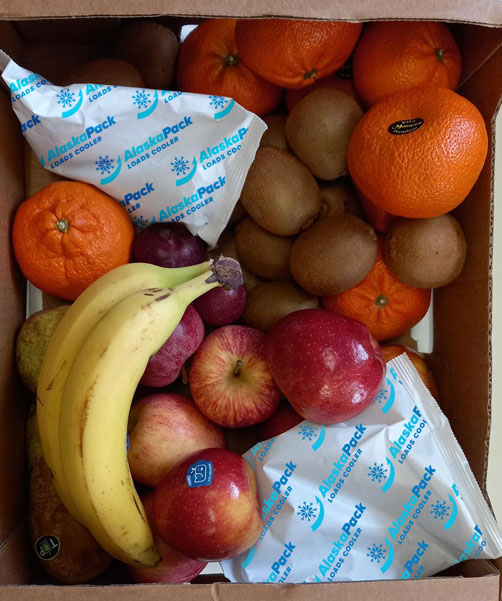 Eco-friendly ice packs
Our Alaska Pack ice packs are an eco-friendly, temperature-controlled packaging solution that are fully reusable – to reduce packaging – and recyclable. Simply rinse off the pack once it melts and refreeze for use as a cool pack. Each pack can be reused multiple times.
Alaska Packs are made from 100% recyclable and reusable PE film, designed for repeated use.
And as Alaska Packs are filled with 100% water, the contents can simply be washed down the sink after use, too – so consumers don't have to worry about any harmful chemicals.
Why choose WePack?
WePack is an expert in delivering protective, lightweight and portable packing for all your products. Our experienced order fulfilment team has over 25 years' experience in contract packing and we'll work with you to find the simplest, quickest and most cost-effective solution for your products. Contact us for more information on how we can work together to solve your packing challenges.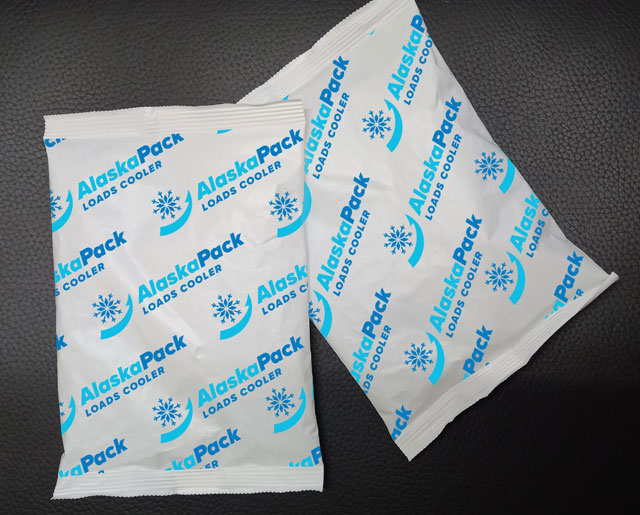 Size and finish options
Our Alaska Packs ice packs come in a standard size of 145 mm x 210 mm, which holds 150 ml of water and weighs 155-grams when full. However, we can vary the volume of water in the packs to meet your weight requirements.
WePack will also work with you to produce bespoke packs in sizes between these measurements (for example, 145mm x 60mm, 145mm x 100mm, 145 x 150mm).
Our Alaska Packs are available in either a plain finish, with standard Alaska Pack branding or printed with your own bespoke design for an eye-catching and professional product (minimum quantities apply).
How much do Alaska Packs cost
Pricing for Alaska Pack ice packs depends on the size, printing and quantity of your bespoke order.
Our minimum order fee is £1,200 + VAT (or 6,000 packs), however, the price per unit will vary depending on the total order quantity.
Prices start from as little as 14p per pack, with free shipping also available on orders of over 6,000 packs. Chat to our team to find out how much your custom order of Alaska Packs will cost today.